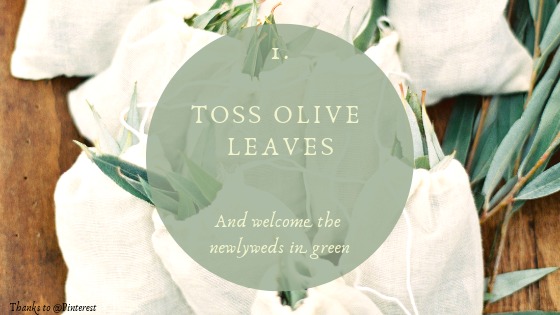 1. Olive Leaves
Finding the perfect recipe for love isn't easy.
It takes a lot of patience, blending it with a cup of friendship and a little courage.
Combine that with a slice of tenderness, a spoonful of forgiveness, and, of course, two hearts full of love.
Then, try and throw in a sprinkle of Olive leaves. Feel the Mediterranean touch.
The perfect recipe does exist.
You just need to find your special ingredient.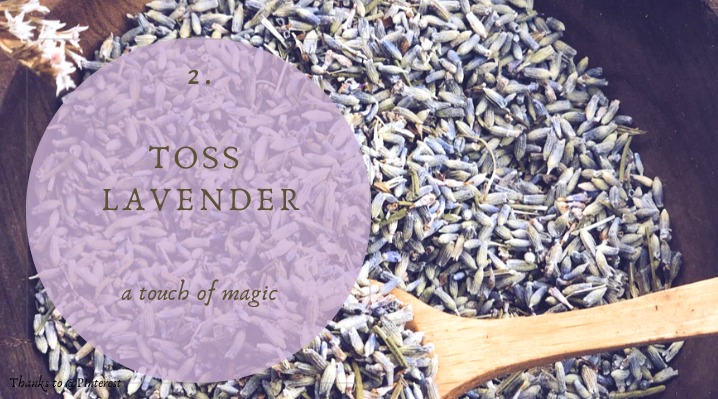 2. Lavender
Traditionally, the meaning of lavender is purity and devotion.
It is also well known for its healing properties.
When given as a gift, its petals symbolize luck and happiness.
This lovely flower is unique.
So, try and sprinkle drops of Lavender to wish the newlyweds all the best.
Sometimes, a blossom can speak for itself.
And, as you see, Lavender says it all.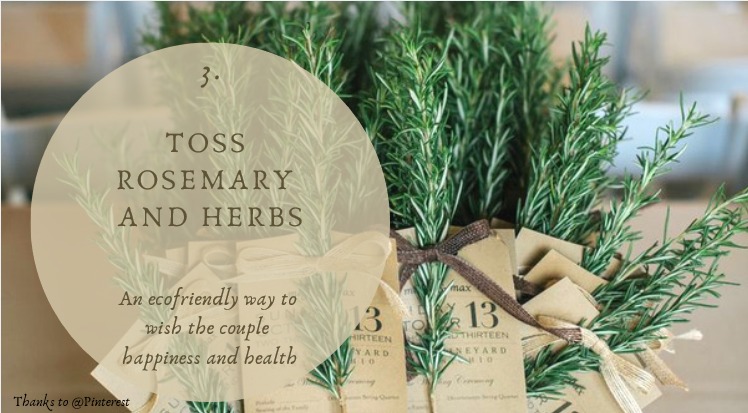 3. Rosemary and herbs
When tossing herbs at newlyweds, their path is colored in green.
In a suggestive way, you spread seeds to their journey.
If planting a garden is believing in tomorrow, throwing leaves of rosemary is a symbol of loyalty, fidelity, and lifelong love.
Because, as someone once said "Marriages, like a garden, take time to grow."
But the harvest is rich unto those who patiently and tenderly care for the ground.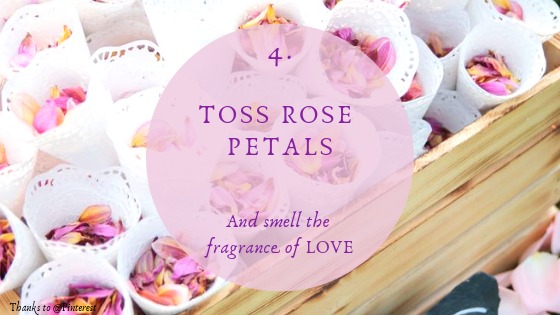 4. Rose petals
Tossing petals at weddings is like filling the air with a delicate fragrance.
The rose speaks of love silently, in a language known only to the heart.
The happy couple, just like the fresh rose, will blossom into the most beautiful flower.
And the scent they'll release will be sweeter than any perfume.
5. Blow bubbles
Bubbles. Gazing at their passage.
Following their journey up to the sky, usually with a warm smile playing across our lips as if the mere sight of them has the power of filling us with joy and lightness.
Bubbles create a magical scenario, a fairytale ending.
So, blow bubbles at your weddings and get ready to look up.
Because, as they say, love is not just looking at each other. It's looking in the same direction.