Wedding Planner & Designer
Every wedding planner, by definition, plans.
And I have been doing it for so many years that the workflow is more than tested and perfectly runs.
But this is the "non-romantic" part of the work, the preparation of the contracts, the management of the budget, the timeline, etc.
What do I do more?
I care. I really care.
I really have you as the center of my thoughts. I will identify my desires in your desires. I will make proposals and give suggestions.
There will be a continuous dialogue between us. You will find someone always available to help you with every issue, question, doubt.


The result?
Nara from the UK, one of my brides, wrote: ... I considered Carla as a friend and so we asked her to be our Celebrant as well ...
Elizabetta, from the US, another one of my brides, wrote: ...I felt that she was personally involved as though she was a family member...
Dominik, from Germany, wrote: ...she understood super fast what I want,... and by the end, everything was exactly how my imagination was!!!!
You can see the full reviews on the "about me" page on this profile.
This is what I promise you: I will care, as I was a family member because it is my temperament. I can't do it differently. I have to tell you that my brides are very happy about it.
And I will do it most professionally because I have been trained this way.
I am fully aware that this is the most important day of your life and it will become also mine.


So, if you go ahead with me, be prepared in having "virtual" coffees together, chats, comparisons of ideas, ...
Have a look here below to see everything I can offer you, and book HERE your virtual meeting:
... if you want...
your wedding to become a very special memory of a once-in-a-life experience for all your guests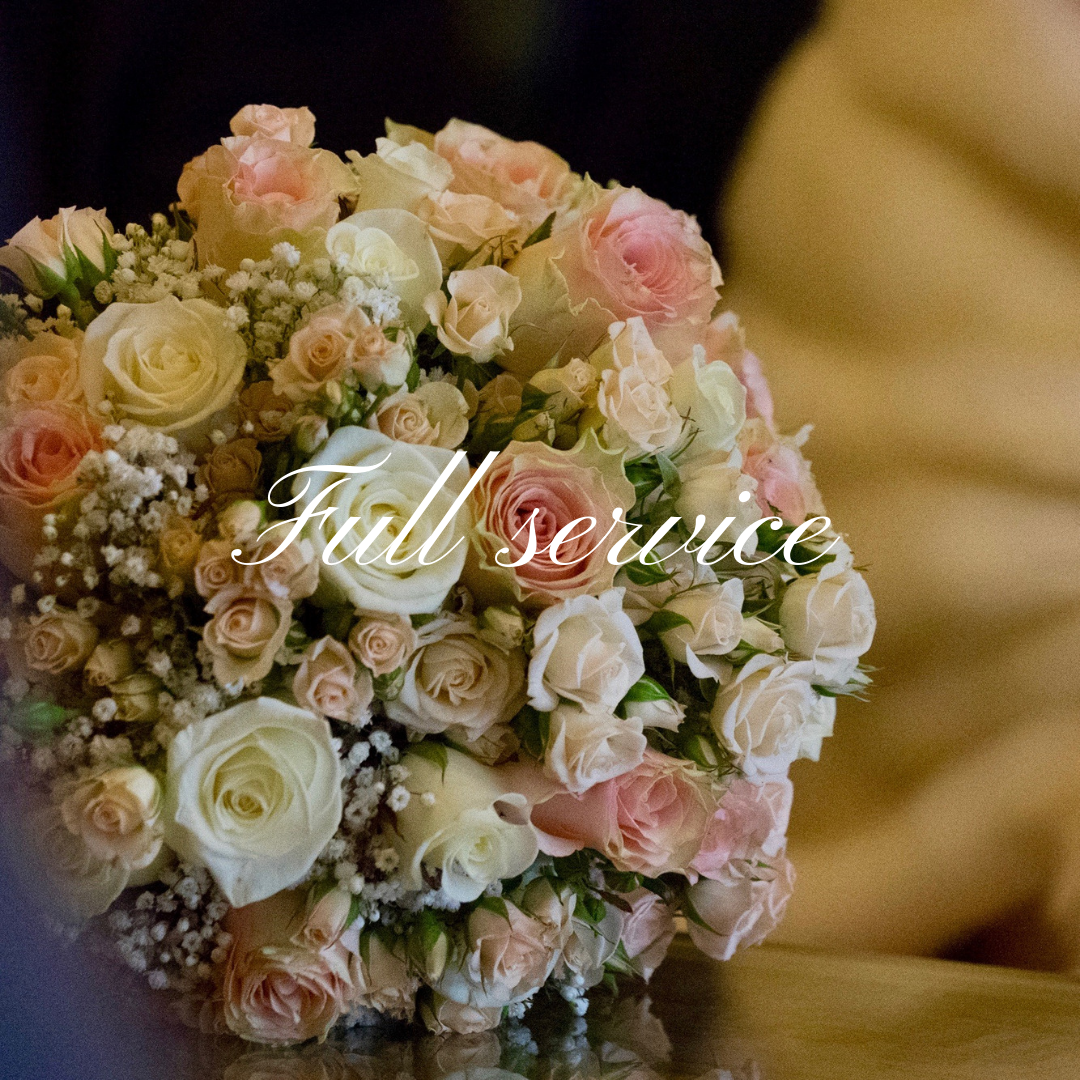 FULL SERVICE
For you, who don't want to risk and want to let a professional take care of everything.
For you, who want to make the final decisions and relax.
We will walk hand-in-hand with you.
Approx 250 hours of service
* Creation of Wedding Concept, Design & Project
* Brainstorming style ideas and coordination design details
* Providing color palette guidance
* Ensuring the Aesthetics have a cohesive look
* Budget management
* Preparation of logistics details, like timelines and floorplans, visit sites, and select menus
* Vendors selection, advice, contracts negotiation, booking, & management
* Guests management
* Preparation
* Management and overseeing of the wedding day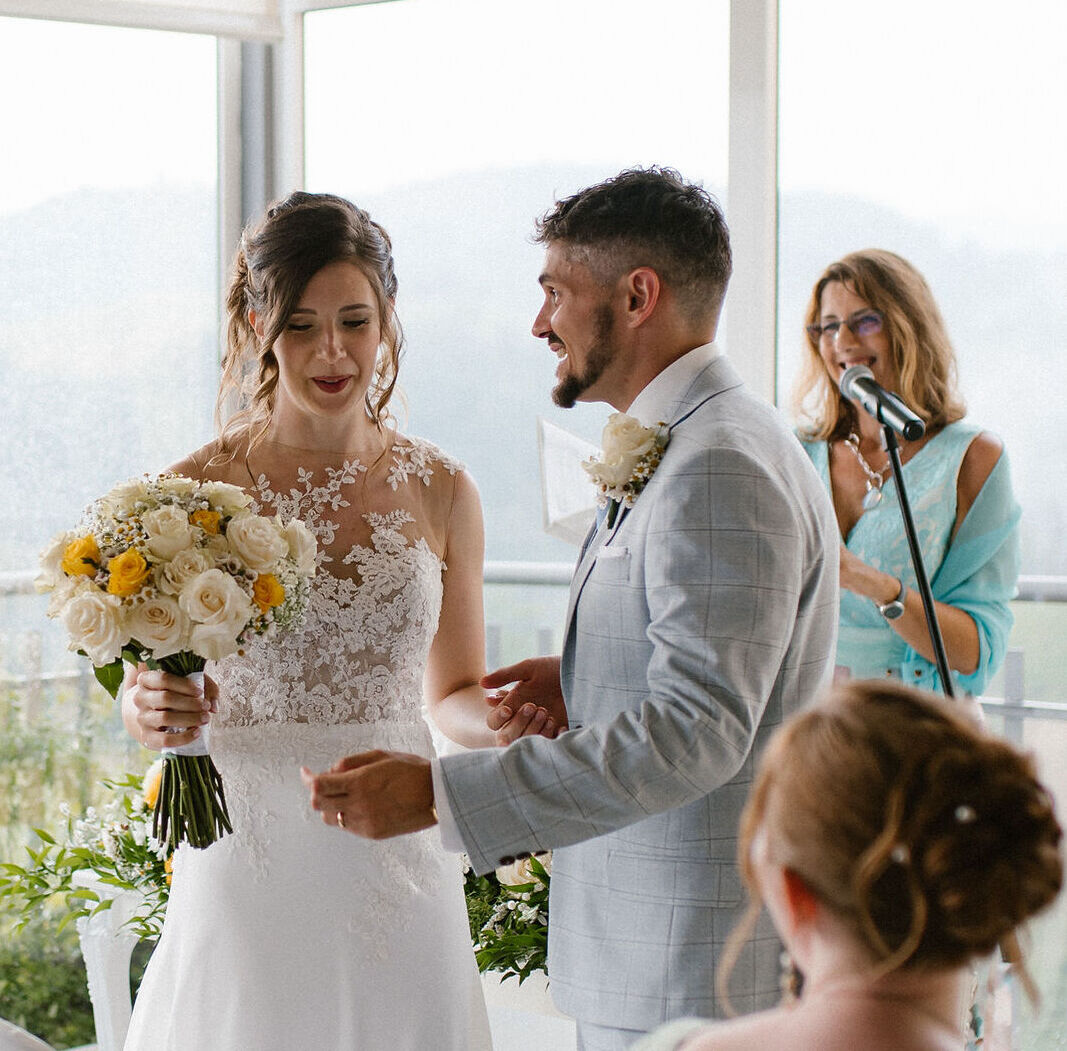 CELEBRATIONS
Sure! You can lawfully get married in Italy!
But a "standard" civil wedding means that the Mayor reads the articles of law, asks you if you want to get married, declares that you are husband and wife, and reads the act of matrimony.
I am sure you do not want that cold ceremony!
I will write a bespoken, emotional ceremony for you, involving you and your guests, coordinating with musicians so that it will be a real, civil, legal, and, above all, personal wedding ceremony.
Visit my celebrant website: CarlaCelebrant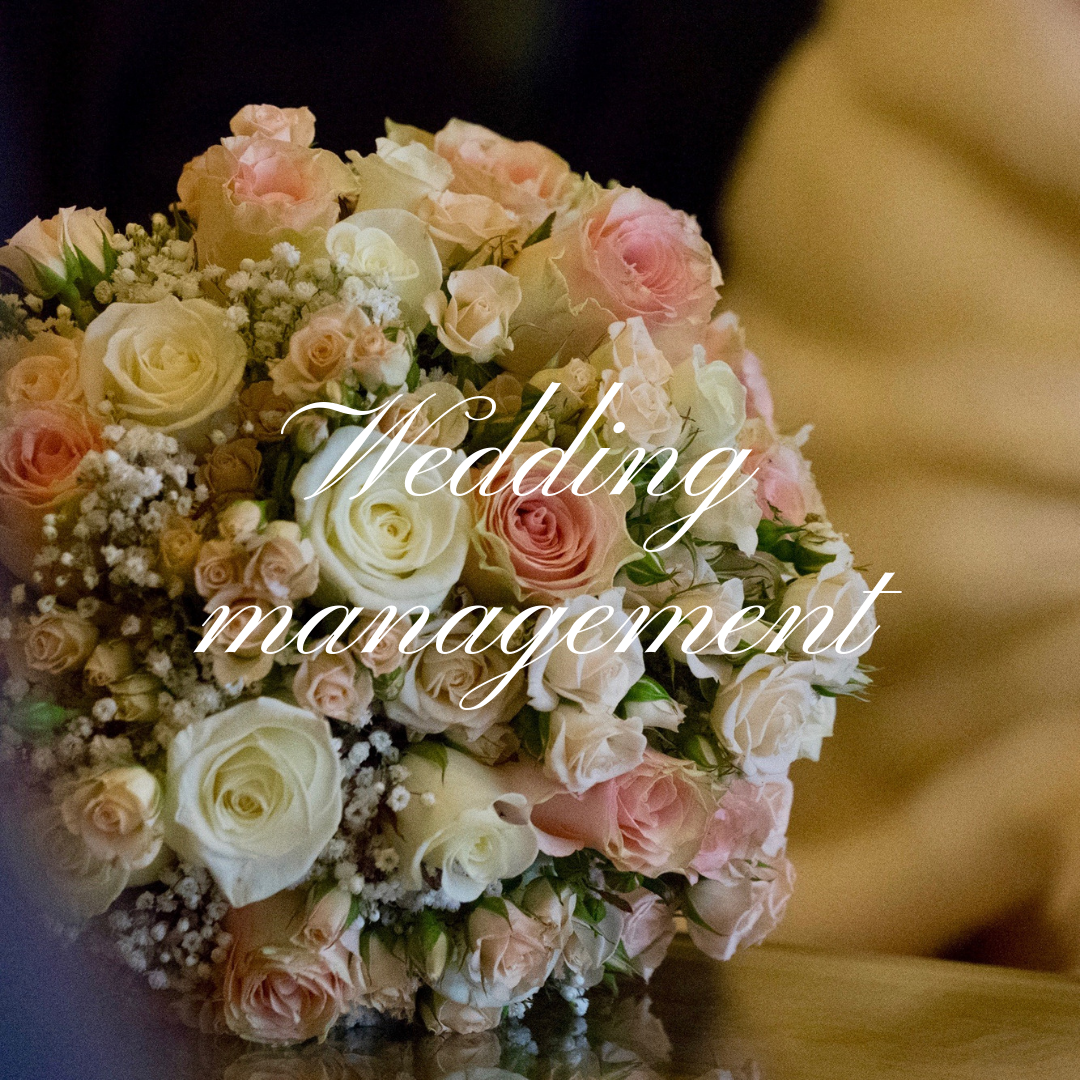 WEDDING MANAGEMENT
For you, who have everything planned and want to be sure that everything runs smoothly.
For you, who want to enjoy the day and want your parents, relatives, and friends doing the same, without having to take care of the details, vendors, etc.
* Up to 150 hours of professional in-person consultation time throughout the planning process
* Consultations with you via email/WhatsApp
* Wedding Management
° Visit both ceremony and reception sites before the wedding
° Development of a detailed wedding timeline for contracted vendors
° Follow up telephone calls to all contracted vendors 3-4 weeks before the wedding day
° On-site coordination and supervision at the ceremony site and during the reception for up to 20 hours on the day of your wedding, with my staff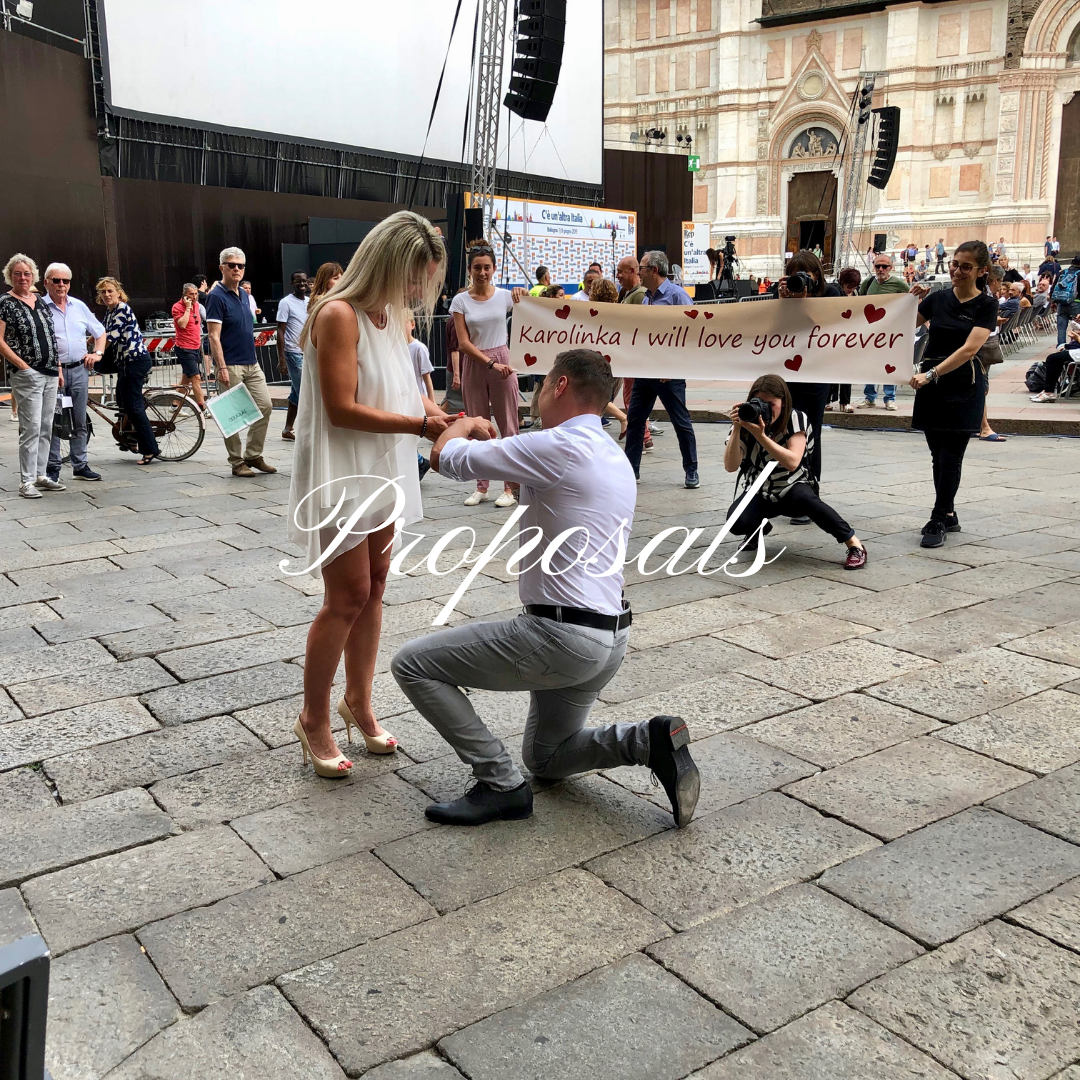 PROPOSALS
She is unique. You love her so much!
And she deserves the best wedding proposal ever.
You want to bring her to the most romantic place in the world so that she will always have incredible memories of that moment.
It happens once in a life.
Do something crazy: bring her to Italy for a vacation and organize the perfect wedding proposal. The one she has been dreaming of since she was a girl.
Do contact me, we will build your proposal together!


WHAT ABOUT PRICES?

I don't want to leave out anything important to you, or charge you for anything you don't want or need.
So, let me get a few details, and then I'll be able to give you a quote.