Wedding Planner & Designer
If you want...
to spend more time with friends and family
to control cost to invite close friends and family only
a less traditional wedding
a unique wedding in a very special location
to enjoy the combination of nice weather and breathtaking landscapes
a destination easy to reach and easy to move
your wedding to become a very special memory of a once-in-a-life experience for all your guests
then have a look here below at the service is the perfect one for you.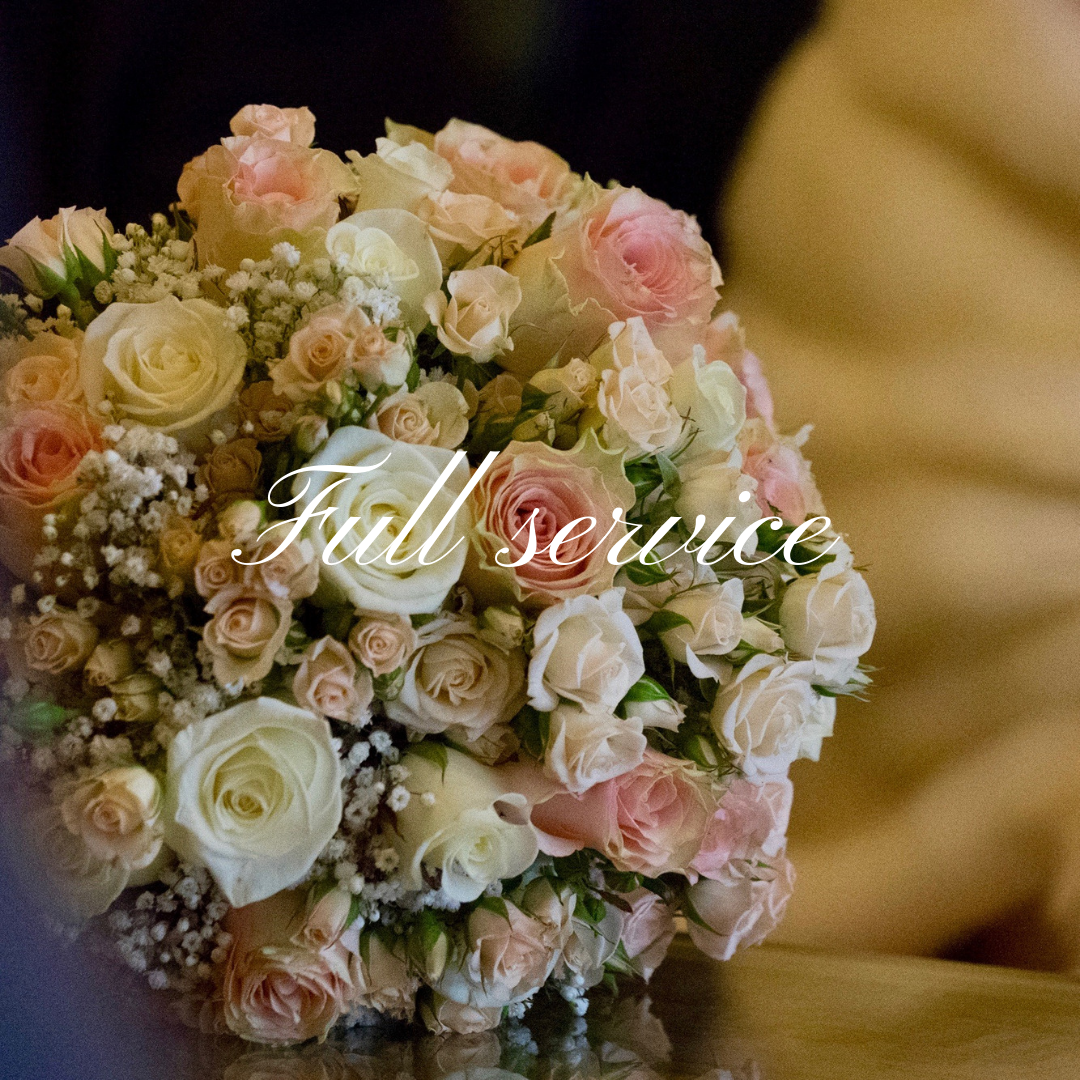 FULL SERVICE
For you, who don't want to risk and want to let a professional take care of everything.
For you, who want to take the final decisions and relax.
We will walk hand-in-hand with you.
Approx 250 hours of service
* Creation of Wedding Concept, Design & Project
* Brainstorming style ideas and coordination design details
* Providing color palette guidance
* Ensuring the Aesthetics have a cohesive look
* Budget management
* Preparation of logistics details, like timelines and floorplans, visit sites and select menus
* Vendors selection, advice, contracts negotiation, booking, & management
* Guests management
* Preparation
* Management and overseeing of the wedding day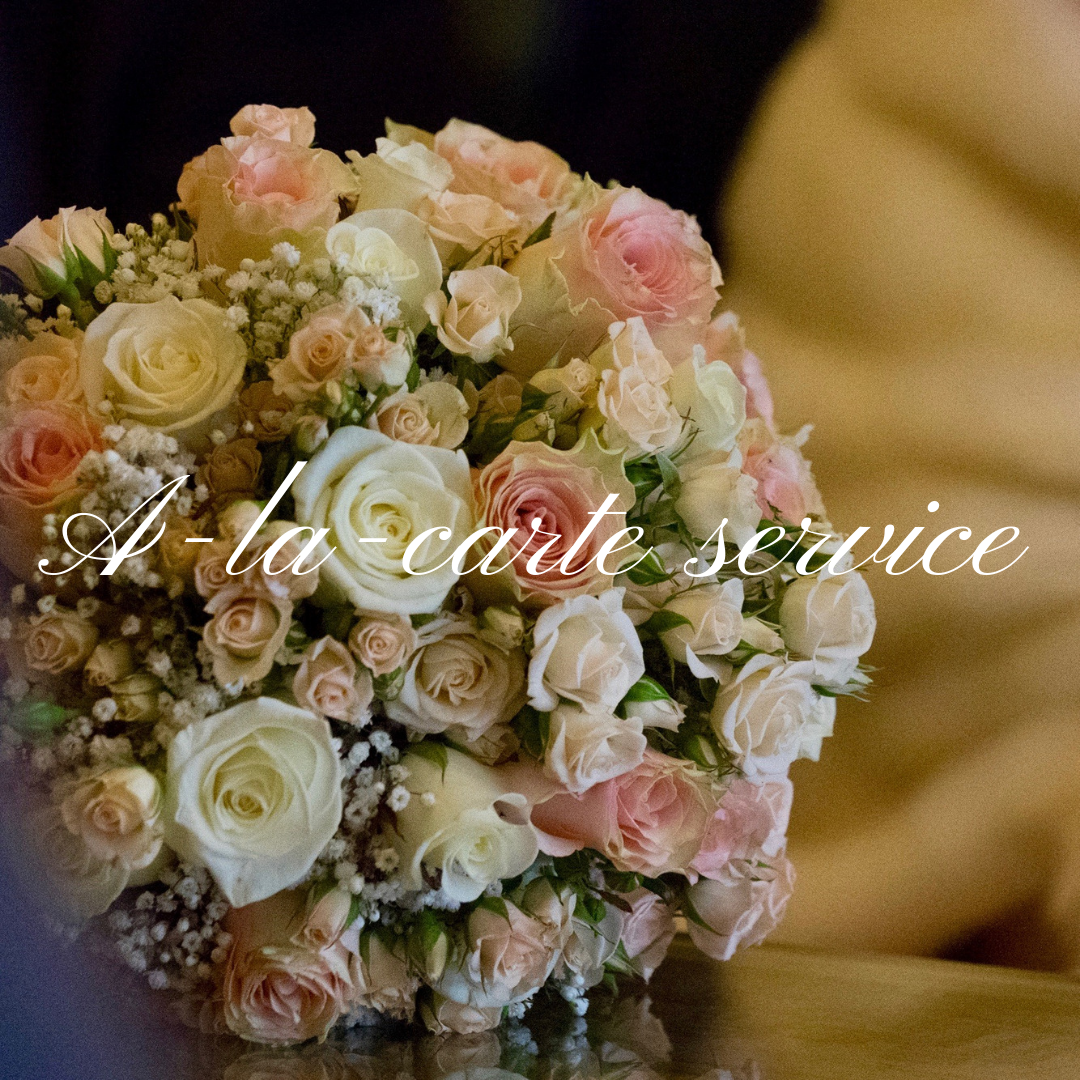 A-LA-CARTE SERVICE
For you, who need some assistance and guidance during the organization process.
I will work as your very personal consultant, offering you my knowledge and expertise to help you create your wedding.
* Consultations with you via email/WhatsApp
* One or more of the services shown below
a. Wedding design
b. Selection of vendors
c. Help in preparation of the documents (vendors' contracts, etc.)
d. Guests management
e. Wedding management (last month + vendors coordination + presence during the wedding day)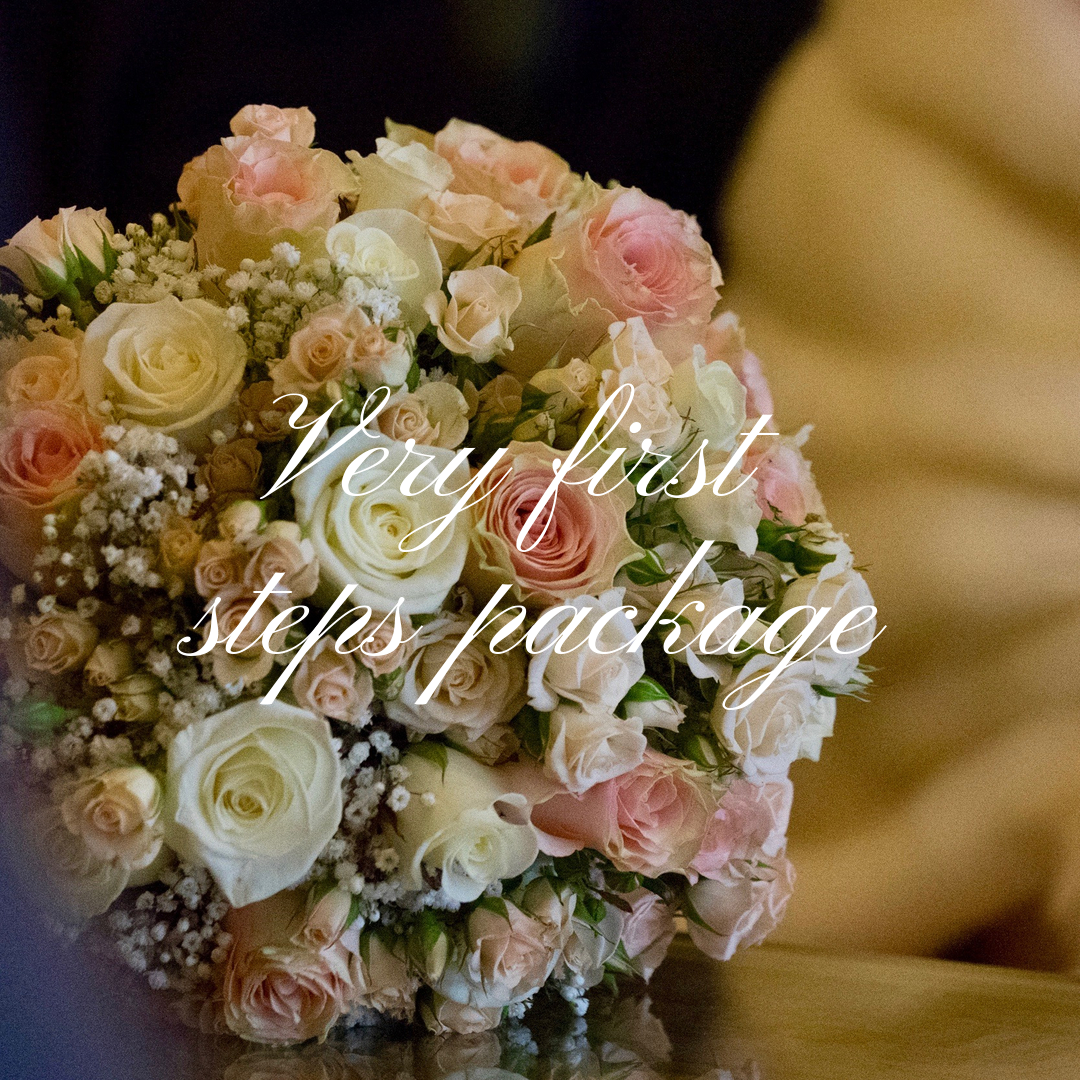 VERY FIRST STEPS PACKAGE
The very first steps in the organization are:
* to fix the date
* to choose the venue
* to verify its availability
In case you have uncertainties, or if you wish to see some venue proposals before confirming the whole wedding planning service, I propose this package which includes a selection of venues that follows your requirements in terms of style, localization, capacity, availability.
E-mail and/or whatsapp conversation will allow to select the best venue for you.
In case you confirm the whole planning service, this amount will be deducted from the total amount.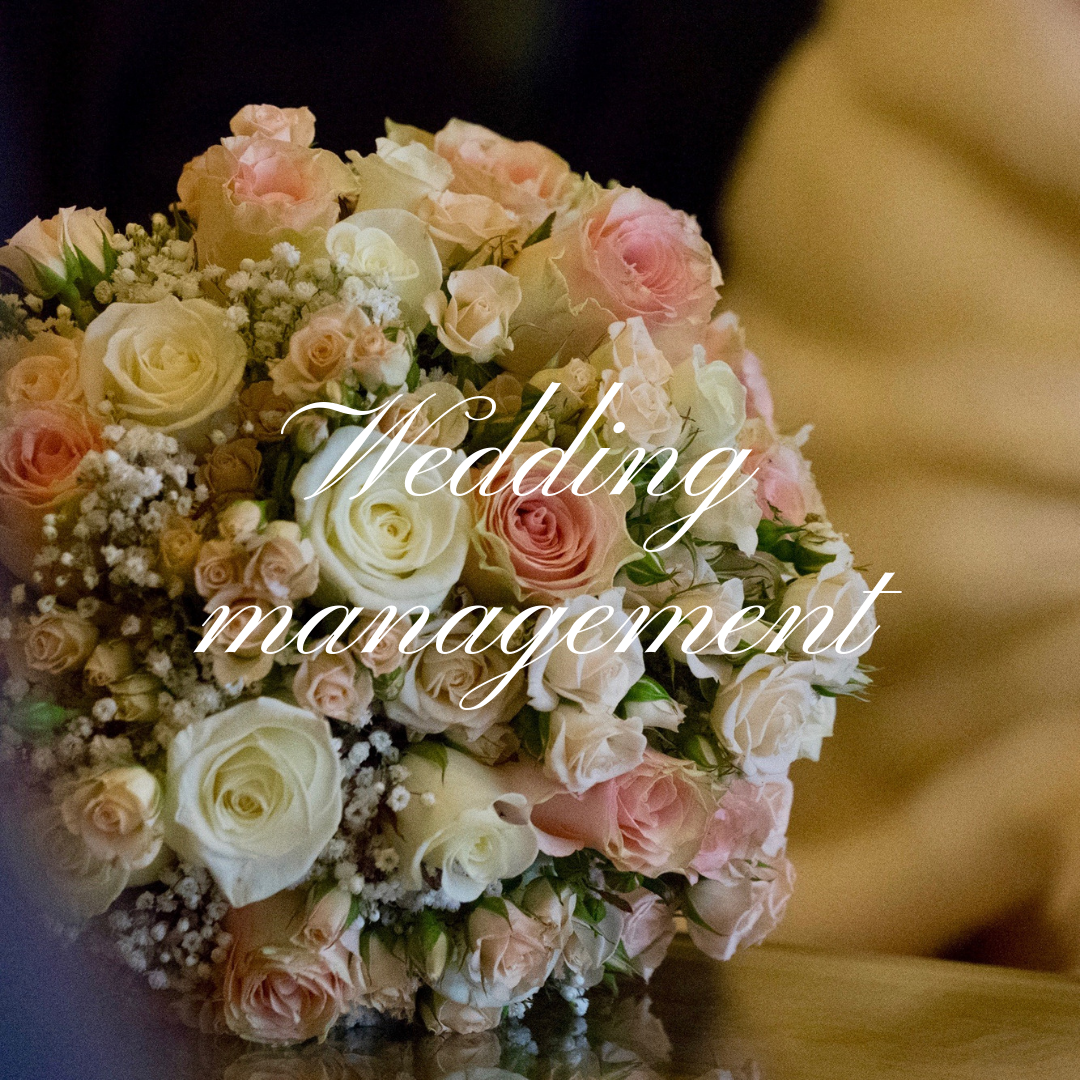 WEDDING MANAGEMENT
For you, who have everything planned and want to be sure that everything runs smoothly.
For you, who want to enjoy the day and want your parents, relatives, and friends doing the same, without having to take care of the details, vendors, etc.
* Up to 150 hours of professional in-person consultation time throughout the planning process
* Consultations with you via email/WhatsApp
* Wedding Management
° Visit both ceremony and reception sites prior to the wedding
° Development of a detailed wedding timeline for contracted vendors
° Follow up telephone calls to all contracted vendors 3-4 weeks before the wedding day
° On-site coordination and supervision at the ceremony site and during the reception for up to 20 hours on the day of your wedding, with my staff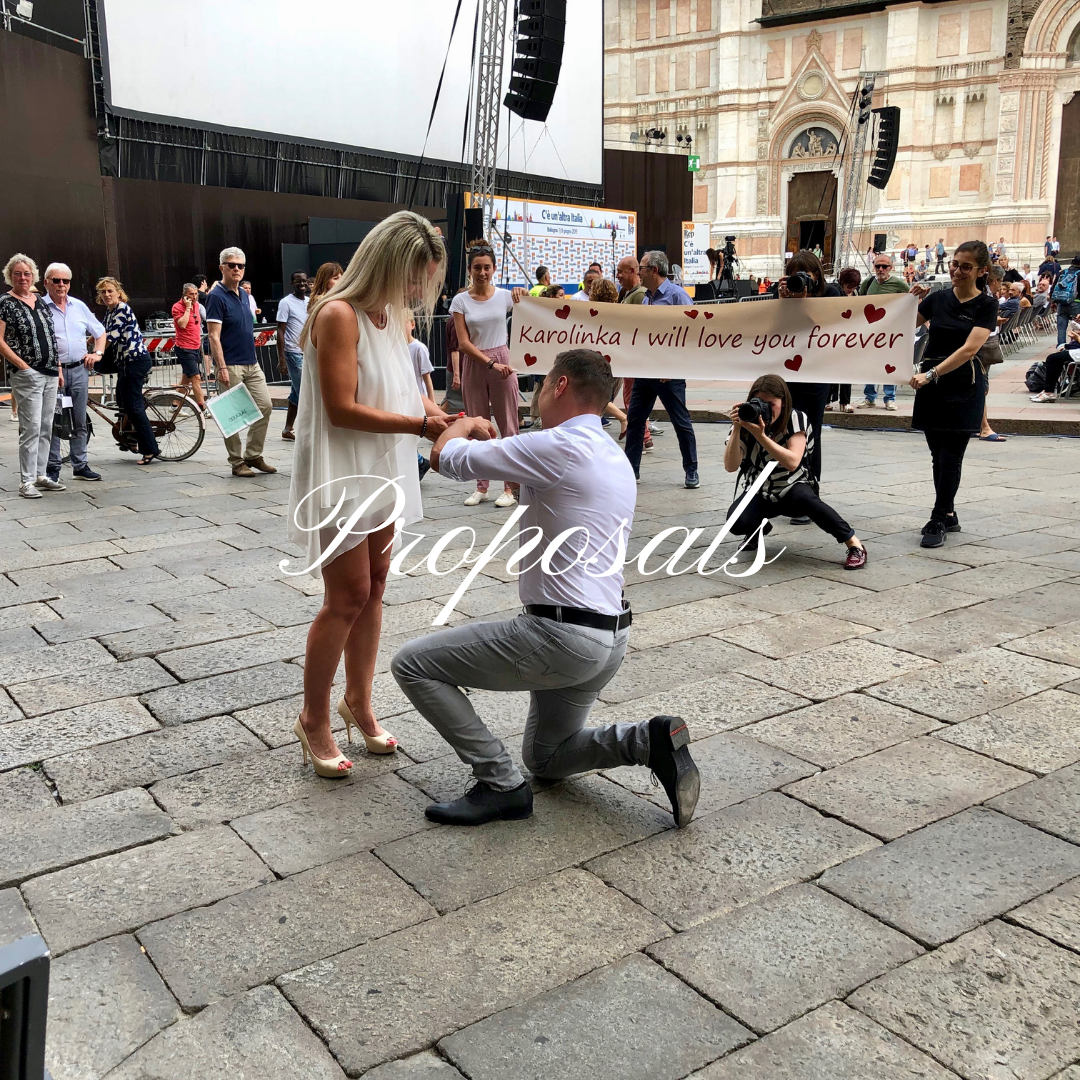 PROPOSALS
She is unique. You love her so much!
And she deserves the best wedding proposal ever.
You want to bring her to the most romantic place in the world so that she will always have incredible memories of that moment.
It happens once in a life.
Do something crazy: bring her to Italy for a vacation and organize the perfect wedding proposal. The one she has been dreaming since she was a girl.
Do contact me, we will build your proposal together!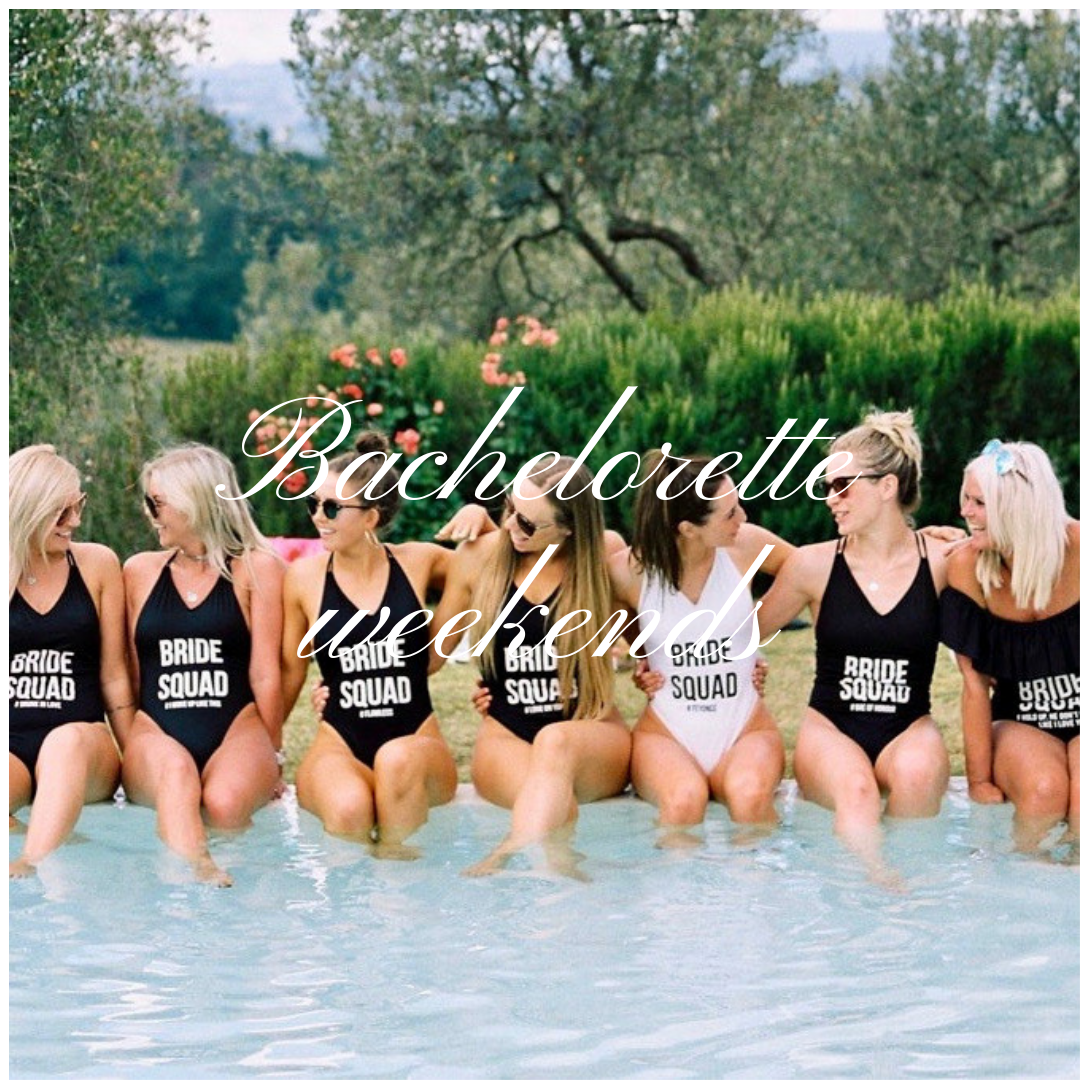 BACHELORETTE WEEKENDS
You will soon get married.
Everything is almost settled.
It's time to start celebrating!
It has to be a special weekend, with the person with whom you have shared laughter and tears: your best friends.
Nothing better than Italy to share your last days as a single woman.
The country where people enjoy, where the weather is fantastic, where the food is unforgettable.
Call me! We will plan your special weekend together!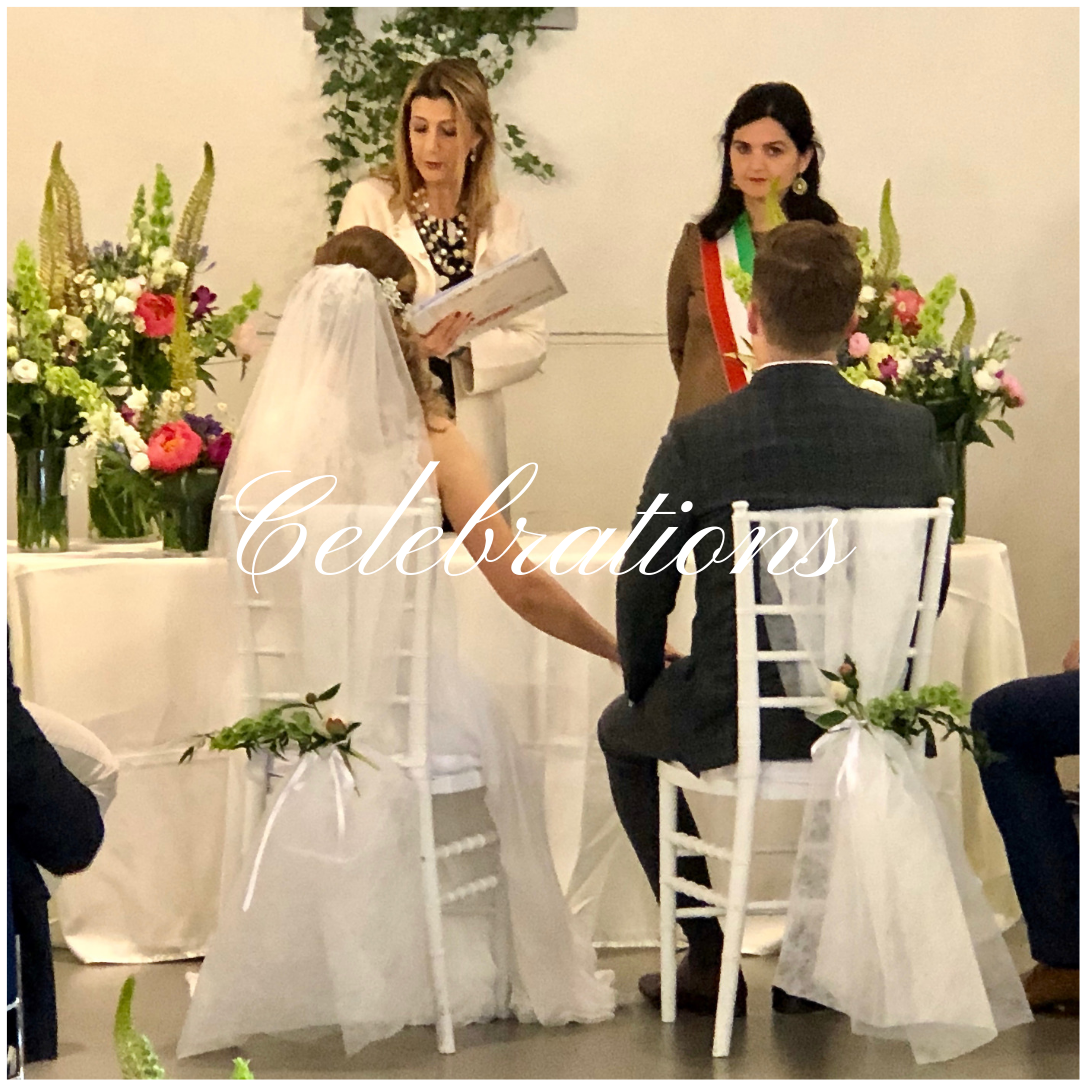 CELEBRATIONS
Sure! You can lawfully get married in Italy!
But a "standard" civil wedding means that the Mayor reads the articles of law, asks you if you want to get married, declares you husband and wife and reads the act of matrimony.
I am sure you do not want that informal ceremony!
I will write a bespoken, emotional ceremony for you, involving you and your guests, coordinating with musicians so that it will be a real, civil, legal and, above all, personal wedding ceremony.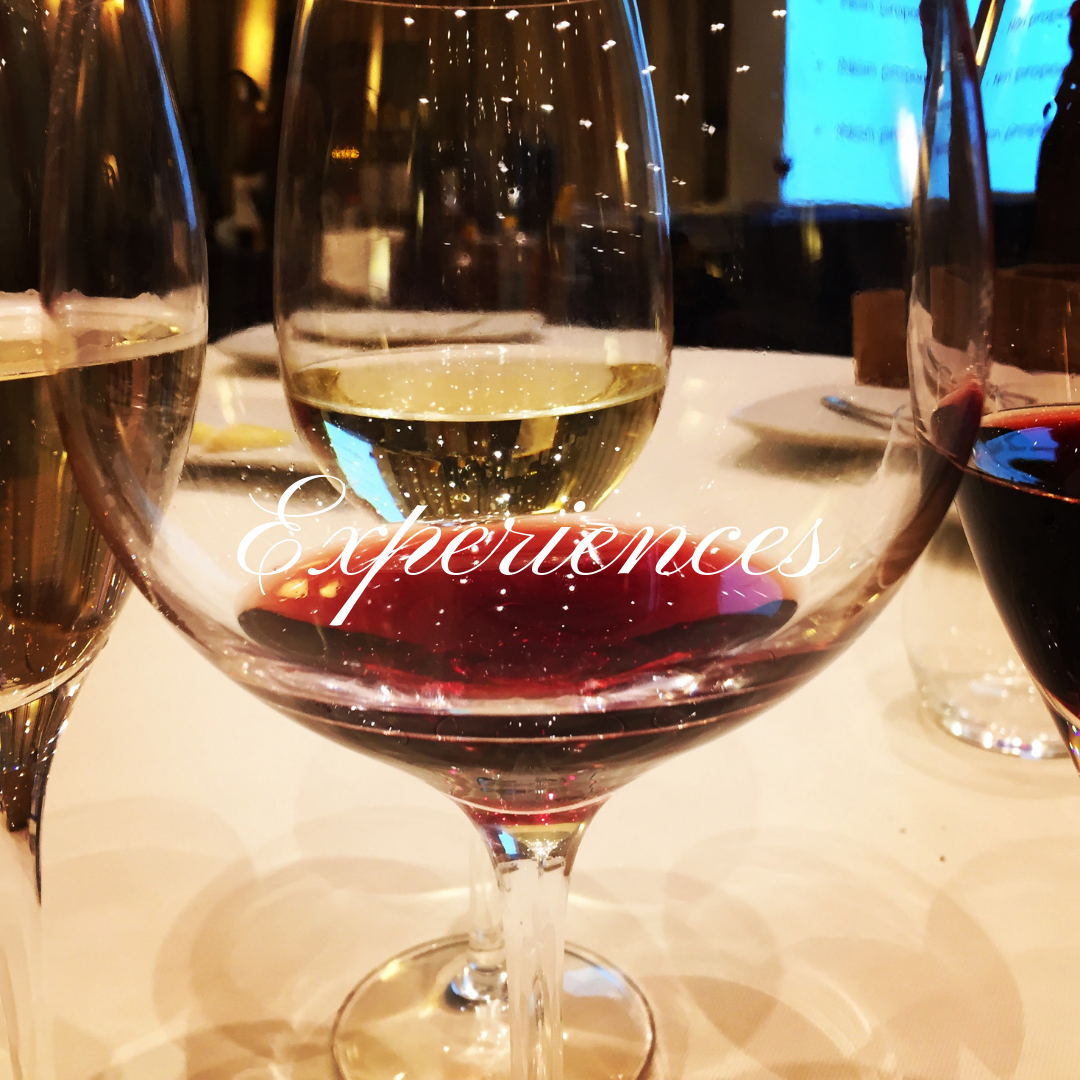 EXPERIENCES
Your wedding in Italy is not just getting married.
It is an experience.
And Italy is the only place in the world where you can enjoy so many different experiences at the same time.
Let's talk about food, about wine, about landscapes, about arts, about history, about music.
I know you are excited to combine your wedding with the best experience for you and for your guests.
Call me, we will organize the best experience for you and your guest.
It will remain in history!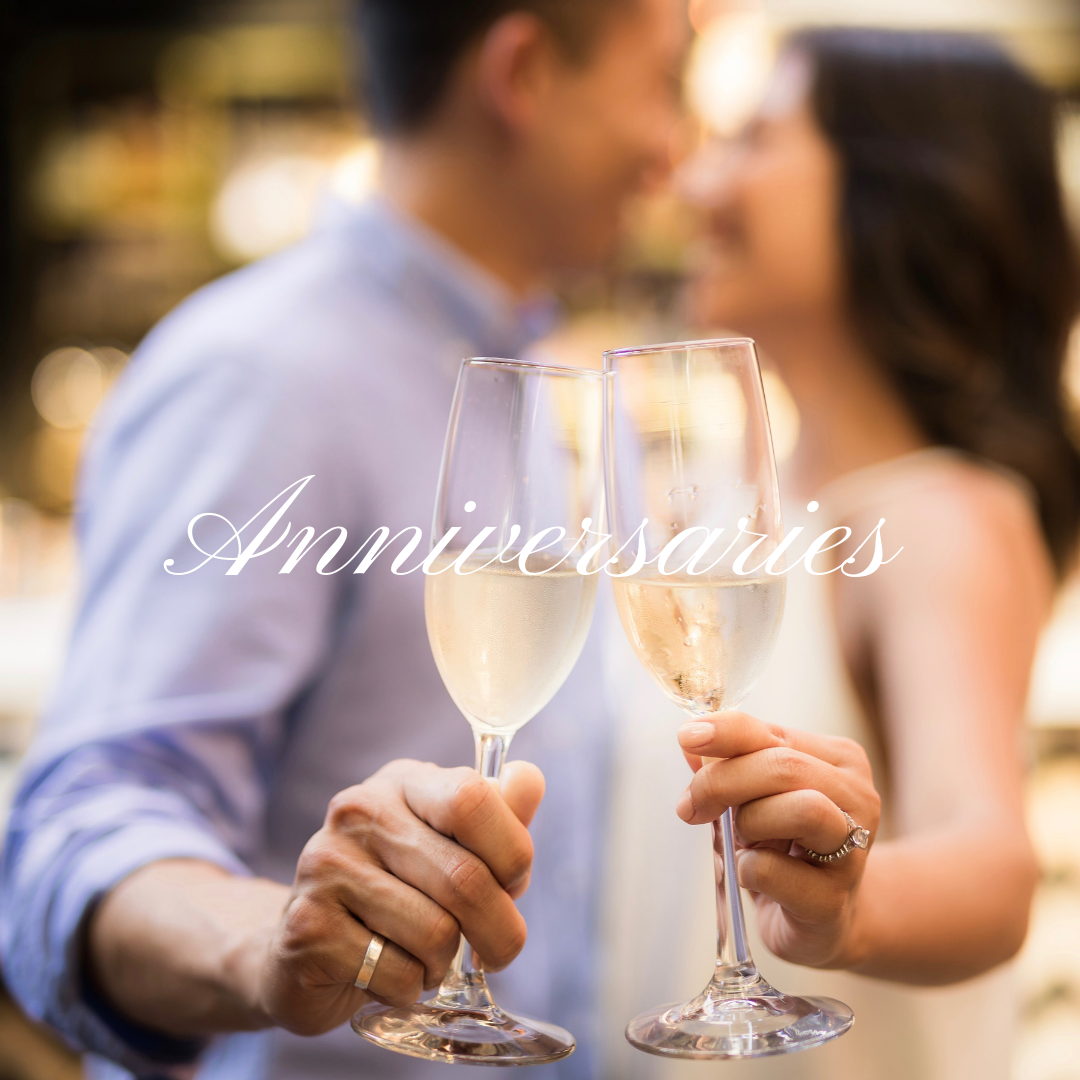 ANNIVERSARIES
The wedding day was so special!
You want to remember it and to celebrate it in the best way.
A trip to Italy and the appropriate celebration will let you (and your dearest, why not?) live that moment once more.
Call me! I will share with you the best ideas to tell your beloved once more how much you love her, or him.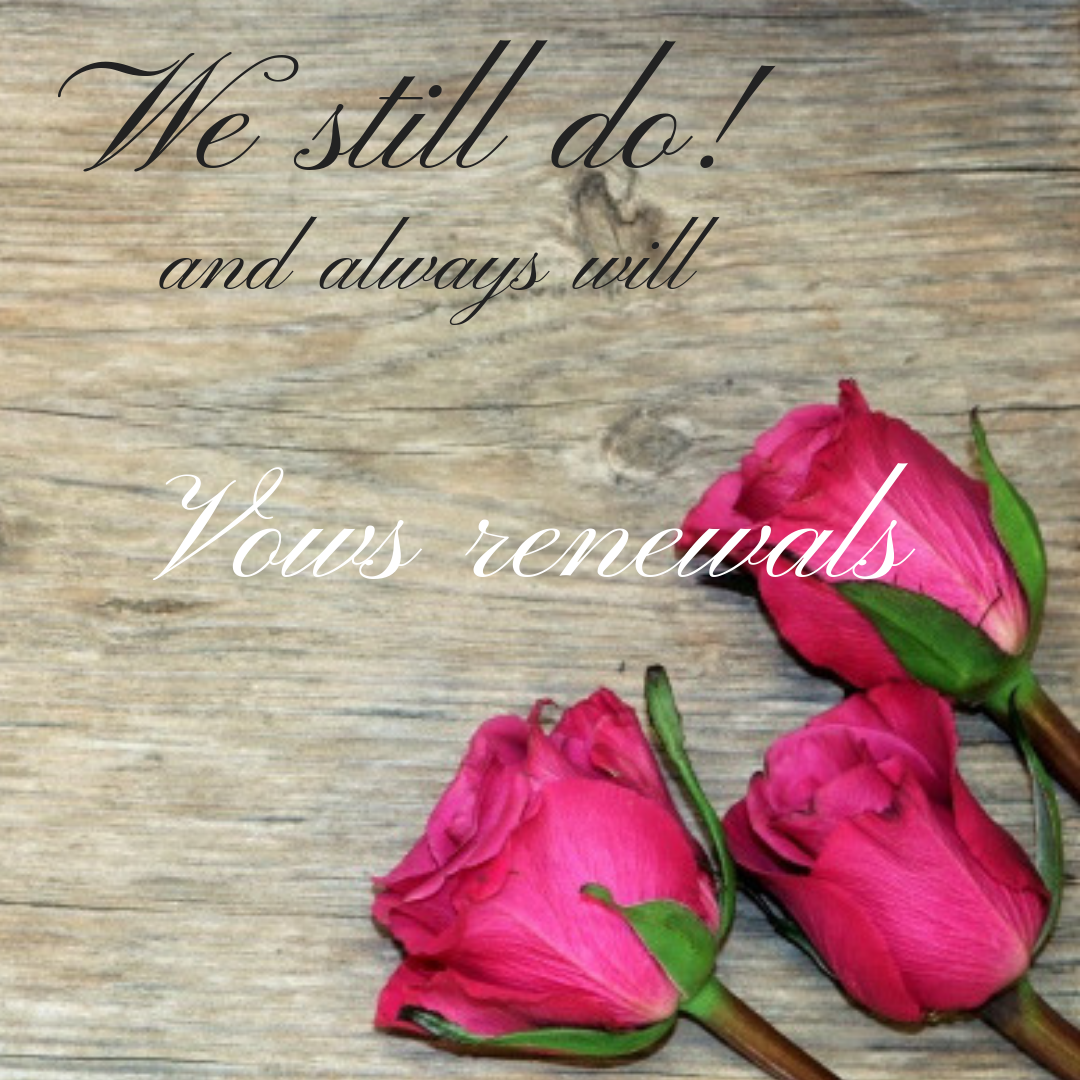 VOWS RENEWALS
"A successful marriage requires falling in love many times, always with the same person."
Mignon McLaughlin
If you have reached this goal, being the 10th, the 25th or the 50th anniversary, you have to renew your vows as it should be.
Is anything better than doing it in Italy?
I am ready and happy to organize your unforgettable celebration, to repeat your beloved how happy was your life during these years.
WHAT ABOUT PRICES?

I don't want to leave out anything that's important to you, or charge you for anything you don't want or need.
So, let me get a few details and then I'll be able to give you a quote.